When you improve the way you listen, more people will want to engage with you. You'll become a stronger leader and a more supportive team member.
Listen Like a Pro:
A 4-Step Guide to Engaging with People
Your "sneak-peek" at the most important chapter of the book, Connect with Your Team: Mastering the Top 10 Communication Skills.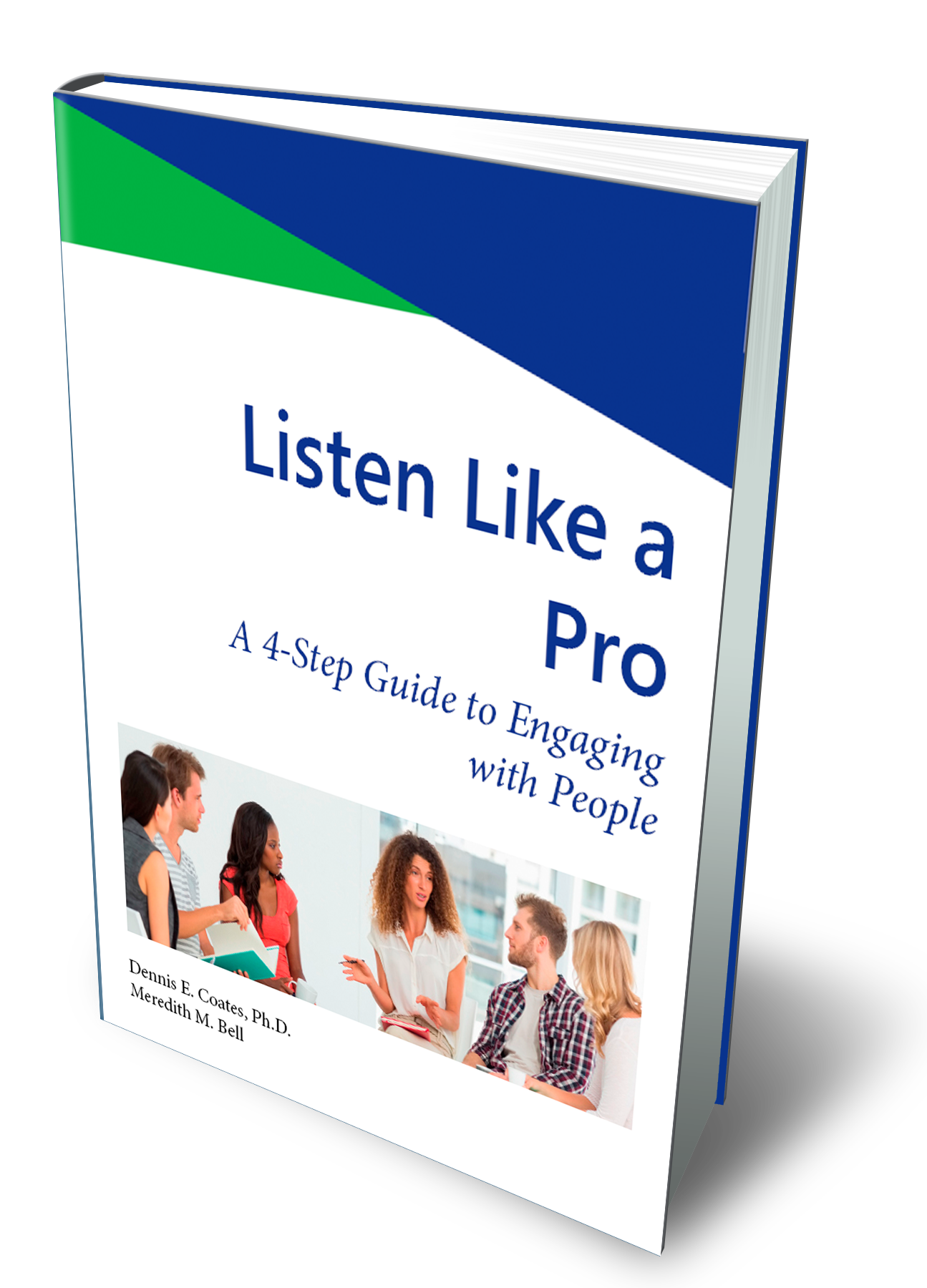 The lack of effective communication is the No. 1 issue for people at all levels in the workplace. Connect with Your Team is an unprecedented, practical step-by-step guide to improving these skills:
Listen to understand
Coach people to think for themselves
Guide learning from experience
Get buy-in for expectations
Offer encouragement
Express appreciation
Give feedback constructively
Accept feedback graciously
Engage in dialogue
Resolve conflict creatively
It takes time to master a new skill or replace a dysfunctional behavior pattern with a more productive one. To make these skills habitual, you need lots of practical application in the workplace. When you acquire any new skill, having a coach is the accelerator—a long-term support involving accountability, reinforcement, feedback, and encouragement.
For most people in the workplace, the practical solution is peer coaching—coworkers helping each other acquire improved skills to boost leader and team effectiveness. These two books empower this effort:
Imagine what would happen if everyone in your organization were to use these two books to meet regularly with a peer coach as they improve the way they interact with others.
From KEN BLANCHARD, coauthor of The New One Minute Manager® and Leading at a Higher Level  –
"Connect with Your Team covers ten skills that make up the most important ingredient in any successful team: effective communication. My favorite sections are about offering encouragement and expressing appreciation—actions I like to call 'catching people doing things right!' Thanks, Denny and Meredith. Because of your book, thousands of teams will communicate at a higher level."
From MICHAEL J. GELB, author of How to Think Like Leonardo da Vinci and The Art of Connection
"Denny and Meredith understand how to weave together the art of learning how to learn with their exceptional expertise in the skills and subskills needed to communicate effectively…they were able to come together to craft a manual on improving communication skills that won't waste your money or your time, because the lessons will stick with you."