What does it mean to be a Healing Organization? That's the focus of my interview with Michael Gelb, who co-authored a book of the same name with Raj Sisodia. Together they interviewed 25 companies that are focused on delivering value for their STAKEHOLDERS, not just their shareholders. In our rich conversation, Michael explains why he and Raj felt compelled to write this book…and how the approach of these companies improves the lives of everyone—employees, customers, the community and the world.  Michael is the world's leading authority on the application of genius thinking to personal and organizational development.
You'll discover:
What a healing organization is
Why a focus on stakeholders is more important than just caring about shareholders
The 3 core principles that distinguish healing organizations
The attitudes and behaviors of employees who work for these kinds of organizations
Get this free PDF.
Give it to the leaders you work with!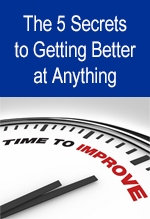 Michael's Websites
Michael's Books