Now organizations can develop strong leaders and teams, with lasting changes in behavior—at a tiny fraction of the cost of traditional programs.
Communication is at the heart of leadership and teamwork.
And for optimum performance,
everyone needs to improve the way they communicate.
But almost no one learns effective communication skills
before entering the workplace.
You can have a huge impact by applying only a few communication skills.
You can learn about these skills in a classroom.
But knowing isn't the same as doing.
You consistently use effective communication skills in the workplace only after they become your comfortable, automatic response.
This means focusing on one skill at a time.
It also means getting lots of reps—using the skill repeatedly at work and learning from these experiences.
This takes time. And the initial awkwardness, frustrations, and mistakes can be discouraging.
That's why coaching is essential to sticking with the skill-building process.
The solution is peer coaching.
With minimal guidance, anyone can be an effective peer coach.
These two books can empower the process of
Growing Strong Leaders and Teams.
Connect with Your Team
Mastering the Top 10 Communication Skills
Dennis E. Coates, Ph.D.,  and Meredith M. Bell
Imagine what would happen if everyone in your organization formed coaching partnerships and used these two books to improve the way they work with each other.
Our FREE Facilitator Guide describes how organizations use the books.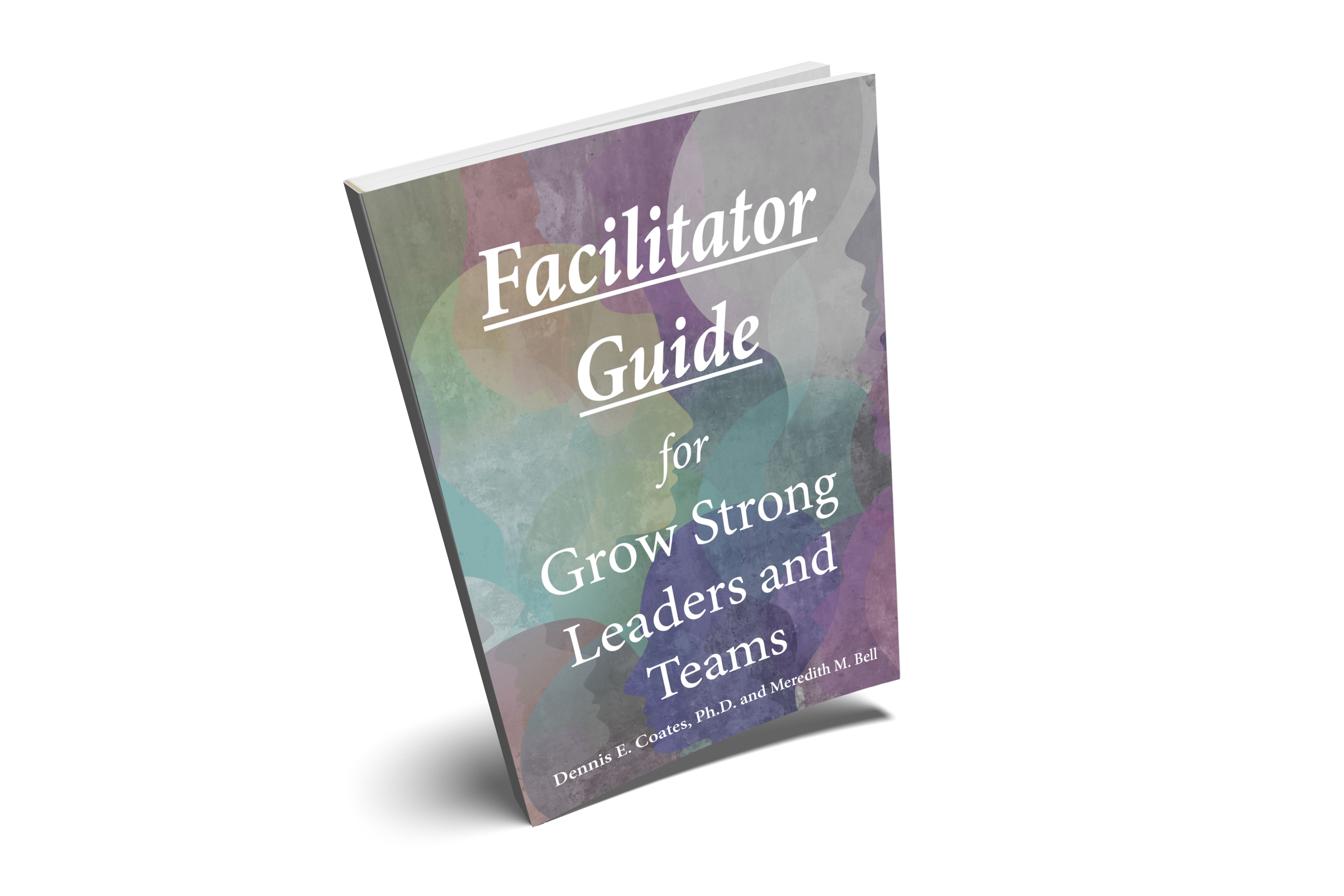 Launching this program is easy.
"Connect with Your Team covers ten skills that make up the most important ingredient in any successful team: effective communication. My favorite sections are about offering encouragement and expressing appreciation—actions I like to call 'catching people doing things right!' Thanks, Denny and Meredith. Because of your book, thousands of teams will communicate at a higher level."
—KEN BLANCHARD, coauthor of The New One Minute Manager® and Leading at a Higher Level
"Denny and Meredith understand how to weave together the art of learning how to learn with their exceptional expertise in the skills and subskills needed to communicate effectively…they were able to come together to craft a manual on improving communication skills that won't waste your money or your time, because the lessons will stick with you."
—MICHAEL J. GELB, author of How to Think Like Leonardo da Vinci and The Art of Connection
Learn more about our assessment and development products.