How do the principles in music apply to work teams? My guest Dr. Pelè explains this clear connection in our conversation and in his new book, The 7 Songs of a Successful Team. Dr. Pelè blends his passion for music with his purpose to help leaders and teams achieve the success they seek, and you'll feel his enthusiasm for both topics in this interview! You'll also find out how you can listen to the songs that are part of each chapter in the book – the story will come to life, and you'll love the melody and lyrics.
You'll discover:
The difference between Emotional Literacy and Emotional Intelligence
The elements of Harmony that are essential in music and in a team
How "Profitable" and "Happiness" work together to create a harmonious team
Why music-based training is uniquely designed to make training stick
Get this free PDF.
Give it to the leaders you work with!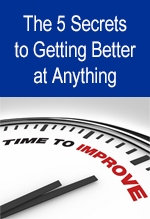 Dr. Pelè's Website
Dr. Pelè's Podcast
Dr. Pelè's Book